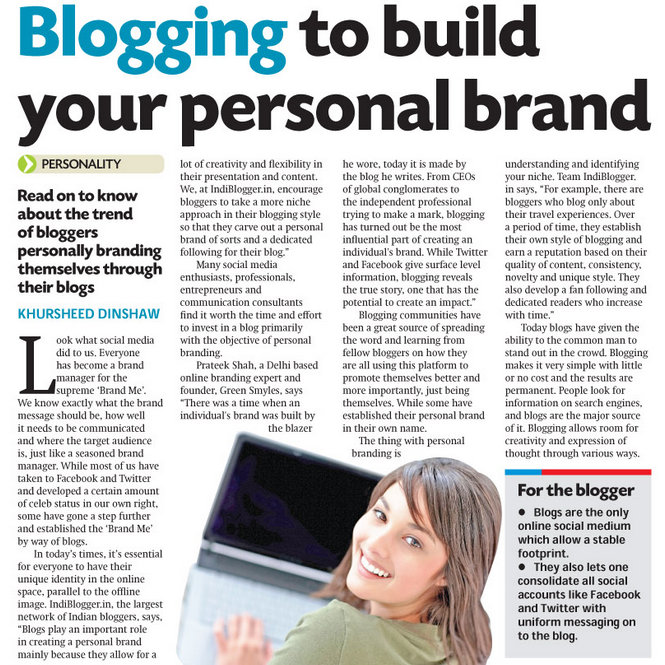 This article appeared in Life 365, 13th March 2013.
Mar

13
Tags
Related Posts
Share This
Hindustan Times, Mumbai, January 13, 2013

Be it through candid blog posts or publishing houses, the one thing every writer dreams of is to see their work being read by the rest of the world. And now, to aid this dream, HarperCollins India and blogging forum IndiBlogger are coming together, to launch a unique initiative that will give Indian bloggers a chance at getting their work published. The bloggers on the IndiBlogger.in network are being invited to share their experiences under the theme of real love stories, and the best that are shortlisted will be published by HarperCollins later this year.
Read the rest of this article here, and check out GetPublished now!
Those of you who registered with us over the past four days may face a delay before your blog gets listed in the directory. We are all out of office as Anoop (the guy who demonstrates the jig at the IndiBlogger meets) got married yesterday. Rest assured, things will be back on track by Thursday.
As for Anoop – a hearty congratulations goes out to him and Diana from the IndiBlogger team!
Tags
Related Posts
Share This